Concord and Pleasant Hill have an amazing list of places to visit and an incredible array of entertainment options. Our luxury apartments at Renaissance Square are close to it all. Here are some things worth doing the next time you have a free weekend and want to have fun in Concord and explore Pleasant Hill.
Catch a Movie at Veranda LUXE Cinema
Catching a movie can always be a relaxing way to spend an afternoon, and Veranda LUXE Cinema takes the experience and makes it more upscale. It not only has normal movie screens, but it also has a four-story tall IMAX for larger-than-life thrills. This is also the first theater in the country to feature Dolby Atmos in all of its theaters. Electric recliners in the theaters add to the luxury of the viewing experience, and full-service in-theater dining makes dinner and a movie convenient.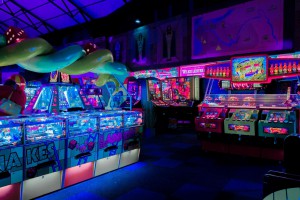 Play Some Arcade Games at Dave & Buster's
You don't have to be a kid to enjoy arcade games. Dave & Buster's combines a lively sports bar with adult-friendly arcade-style games. Here you won't trade in tickets for cheap toys to lose on the drive home. Instead, bank your winnings for high-tech gadgets and other cool prizes, as well as the thrill of heading to the Winner's Circle.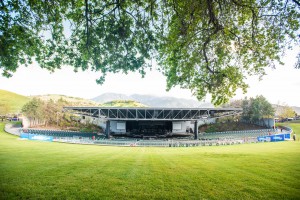 See a Show at Concord Pavilion
Concord Pavilion is one of the top outdoor music venues in the state. Our luxury apartments in Concord put you near it with only a 15 minute drive away. You can easily find something to suit your tastes at this venue.
Dinosaur Hill Park
Pack a picnic and head on over to nearby Pleasant Hill to visit Dinosaur Hill Park. This park includes 13 acres of open space for hiking and offers panoramic views of Pleasant Hill, Walnut Creek, Concord, and even Mount Diablo. Mark it in your calendar as an option to view incredible displays of 4th of July fireworks, as well!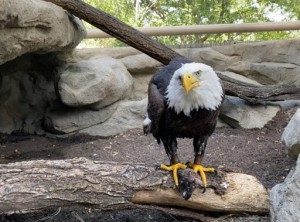 Lindsay Wildlife Experience
Just south of Concord near Pleasant Hill, Walnut Creek hosts the Lindsay Wildlife Experience,
A family museum and wildlife rehabilitation center. Founded in 1955, the focus of the center is to "connect people with wildlife to inspire responsibility and respect for the world we share." Spend a day exploring the Eagle Eyrie or watch the birds spread their wings and fly at the Raptor Redwood Grove.
Choosing our luxury apartments at Renaissance Square in Concord, CA, means you can also easily enjoy all the amenities and attractions near Pleasant and Walnut Creek.
 Schedule a tour of the apartments today to see for yourself.