Concord, California, is a diner's dream. If you love to eat and love international flavors, you can find any number of options near Pleasant Hill and the Walnut Creek area. Whether you want something Asian-inspired, a good old American classic, or some spicy Mexican cuisine, the restaurants of the area will deliver. Not only that, but most of them offer take-out, so you can dine in the comfort of your own luxury apartment. When it's time to eat, these are the top take-out options in Concord to put on your list.
1. Falafel Flame
Fill up on Greek-inspired food at Falafel Flame, located near Pleasant Hill in Concord. The falafel platter with its rice, salad, hummus, and pita is a popular choice, but if you prefer a meat dish you can opt for a gyro platter. Chicken Tikka is another popular authentic taste, or you can go for a Philly style wrap with the gyro meat surrounded by Philly cheesesteak toppings. Everything is flame-grilled for the ultimate taste.
2. Aung MayLiKa
Taste the flavors of Burmese cuisines at Aung MayLiKa. This family-owned restaurant is run by family members who were born and raised in Burma, and they bring their authentic cooking techniques to the popular eatery. Tea Leaf Salad and Puree Catfish Chowder are some of the unique options available here. Coconut Chicken Noodle Soup is another popular dish for take-out.
3. Fiore
If you have a hankering for Italian, Fiore is now offering takeout. This fine Italian fusion restaurant serves up delicacies like lobster ravioli and seafood lasagna alongside more traditional pasta dishes. Chef Habib El Jacifi uses locally-grown produce and products from area farms that use sustainable farm practices to help bring flavor and ethics to his cuisine.
4. Eureka!
Sometimes, you just crave an all-American classic like a good hamburger. Eureka! serves those up along with their own craft beer and small-batch whiskeys. This restaurant is in the Willow Shopping Center, which is convenient to Walnut Creek. While the live music and laid-back bar atmosphere make dining in fun, Eureka! also offers carryout for those who need to or want to eat at home.
5. La Tapatia Mexican Restaurant & Cantina
If you're hankering for something a little South-of-the Border inspired, then you'll want to explore La Tapatia Mexican Restaurant & Cantina's menu. Voted the "Best Mexican Restaurant" by the Contra Costa Times four years in a row, this particular restaurant will tickle your taste buds with spice and fresh Mexican cuisine. It's also known for its tequilas, all made with 100% agave.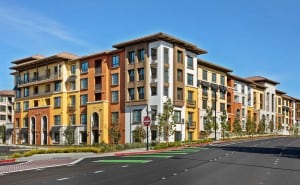 The dining scene in Concord is truly unique, and living in Walnut Creek near Pleasant Hill makes it easy to enjoy them all. Renaissance Square offers luxury apartments near all of these restaurants and more. Schedule a tour today to discover Renaissance Square for yourself.