Spring is here! Let's make the best of it by safely enjoying the outside every once in a while. The weather is improving little by little, and clearing your mind with some outdoor activities is key to good mental health. So make the most of the season and take a day to have a picnic in a nearby park! Here are some tips and tricks to plan the perfect picnic.
Pick the right spot
This one is often overlooked. It's not fun to come to the park all prepared and realize it's too crowded, all the grass is dead, or that there are no spots in the shade. Find a nice park — if you're located near Vallejo we recommend Glen Cove Waterfront Park or Dan Foley Park, scout the area, and get there before it gets too crowded. There should be plenty of free room, but it's always better to get the first pick.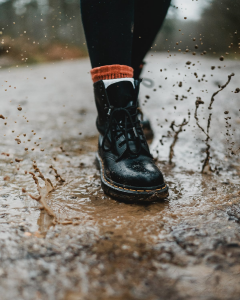 Bring the right food in the right container
Is the food you prepared best served cold, warm, or does it matter at all? Keeping what you prepared fresh is ideal, so keeping warm things warm and cool things cool is vital if you want to make your picnic the best. Prepare a large enough cooler or an easy-to-carry backpack where everything fits nicely before and after eating. 
Keep it simple
Just that. It's not a gourmet restaurant. It should be simple food for eating outdoors with as few requirements as possible. The more complicated the plan, the more ways it can go wrong.
Check the weather
Weather can be a tricky beast, but it's still worth checking a couple of hours before committing to the picnic. Though a sunny day is ideal, going when it's a bit cloudy (and with no risk of rain) could be worth it if you like the shade. And if it is raining why not enjoy your evening in Renaissance Square luxury apartments in Concord? Our indoor amenities like the club room and fitness center are sure to improve your evening plans.
Make a checklist
One very effective way of ruining your picnic is to realize you forgot something like the dinnerware when you're already there. Making a checklist is one of the best ways to prevent our forgetful minds from overlooking something important. You can go one-by-one, step-by-step, making sure that everything is ready before you set out to have your fun.
In the end, planning and having a picnic should be an enjoyable experience. These tips should put you on the right track and help you relieve some stress. And the best addition to a fun day outdoors is to come back to the ideal apartment, so check out our luxury apartments near Vallejo at Renaissance Square in Concord